Made To Order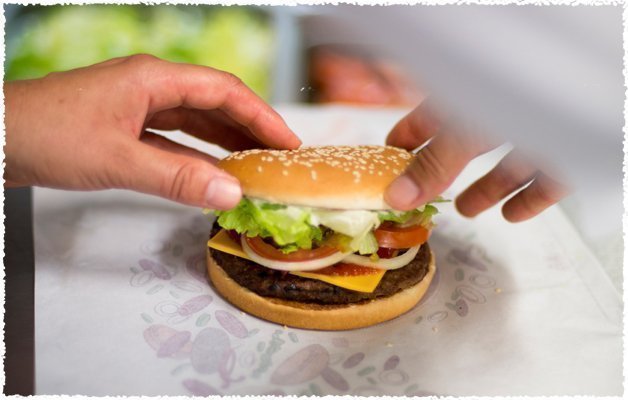 NOW IT ALL COMES TOGETHER
Flame-grilled beef, fresh ingredients and melted cheese or bacon, if you like.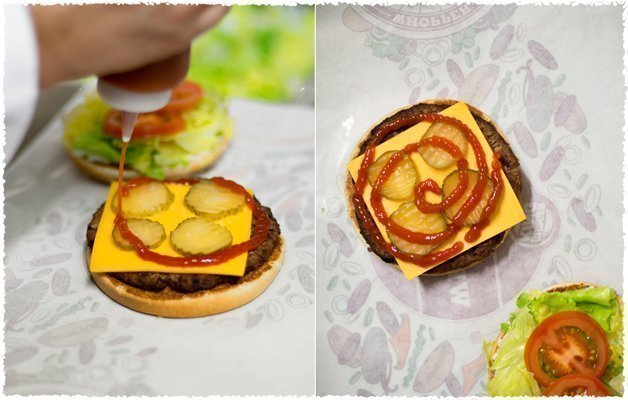 THE 100% BEEF PATTY IS NOW PLACED ON THE BUN AND 4 SLICES OF PICKLES ARE ADDED ON TOP
Ketchup is squeezed in a spiral from the outside to the center before we add fresh onions on top.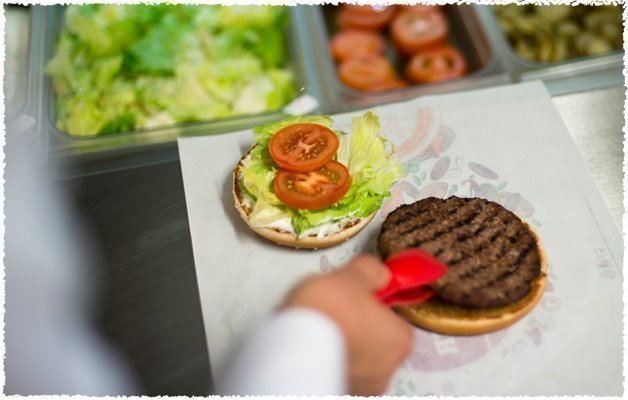 NOW TWO SLICES OF TOMATO, WE ONLY USE THE BEST SLICES OF TOMATOES
Your WHOPPER® sandwich is topped with fresh tomatoes and crunchy pickles. Delicious sauces round up the taste of the burger.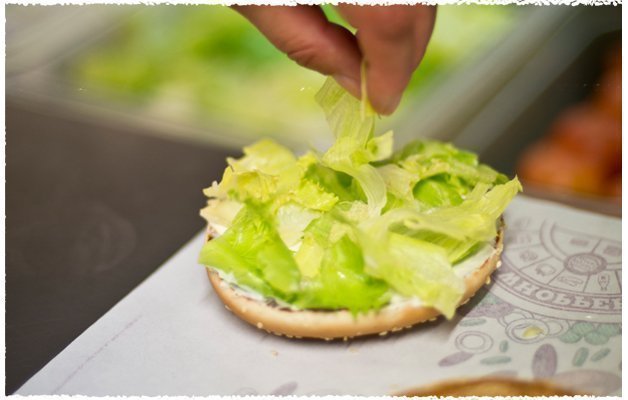 WE THEN SPREAD MAYONNAISE EVENLY ON THE BUN CROWN
After that, freshly cut iceberg lettuce is placed evenly on top - only the most crispy leaves make it onto your sandwich.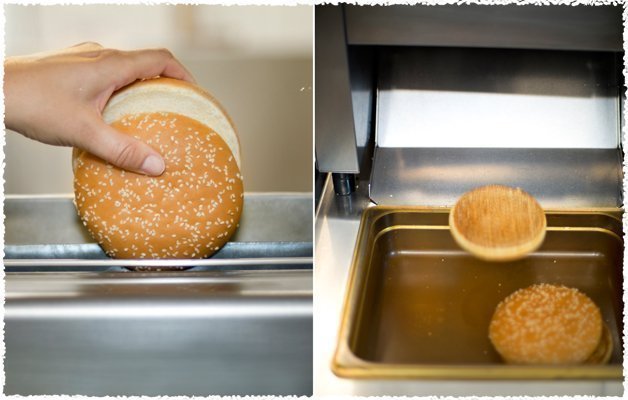 THE CROWN AND THE HEEL OF THE BUNS GO THROUGH OUR TOASTERS
This ensures they are warm for every sandwich.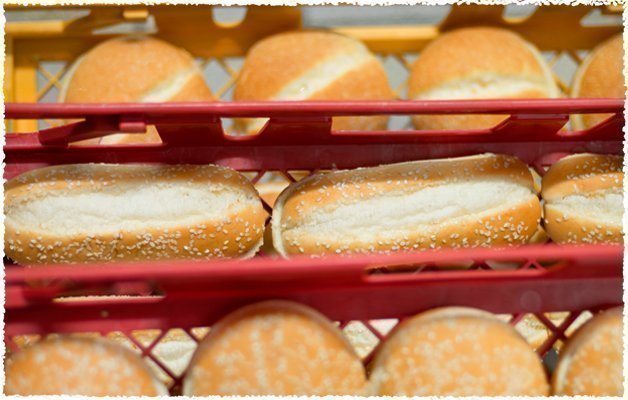 OUR SESAME SEED BUNS ARE AS SPECIAL AS OUR BURGERS
Buns are delivered fresh daily to our restaurants by our bakeries and we toast them freshly for you.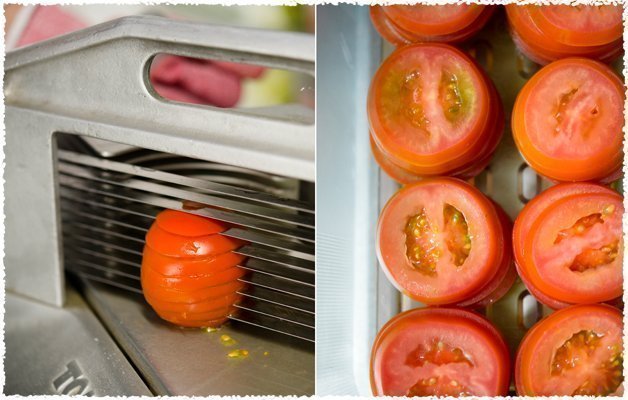 WE START WITH JUICY, FRESH TOMATOES FOR YOUR WHOPPER® SANDWICH
Our tomatoes are full of flavor and freshly sliced for you in our restaurants throughout the day.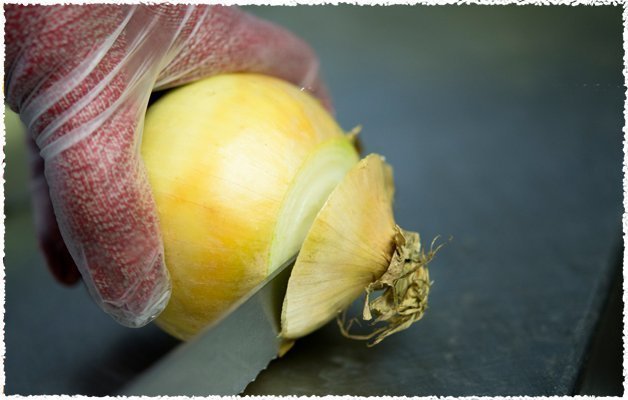 AT BURGER KING®, ONIONS ARE SLICED DAILY IN OUR RESTAURANTS
And we take this seriously. Our onion cutter slices the onions evenly into wispy rings.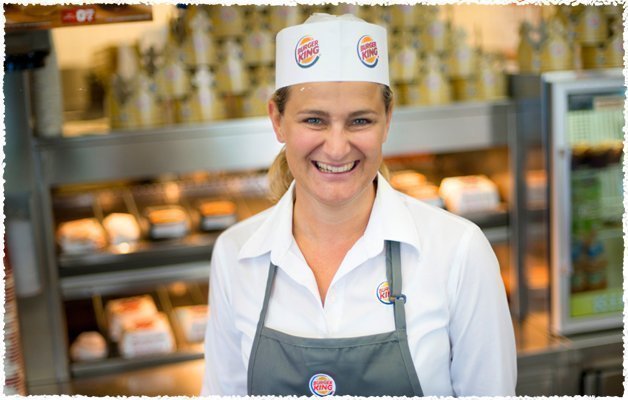 THE WHOPPER® SANDWICH WAS BORN IN 1957
From the selection of fresh ingredients up to the made fresh for you WHOPPER® sandwich - take a look over the shoulder of our expert preparing your food.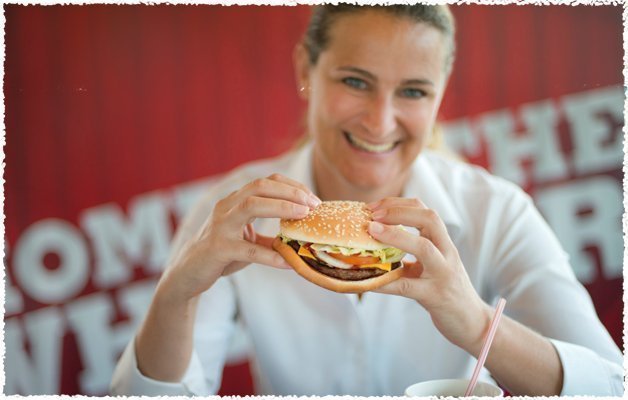 ENJOY YOUR WHOPPER®, OUR MOST POPULAR BURGER SINCE 1957
Still as delicious as back then –prepared by hand with the best ingredients.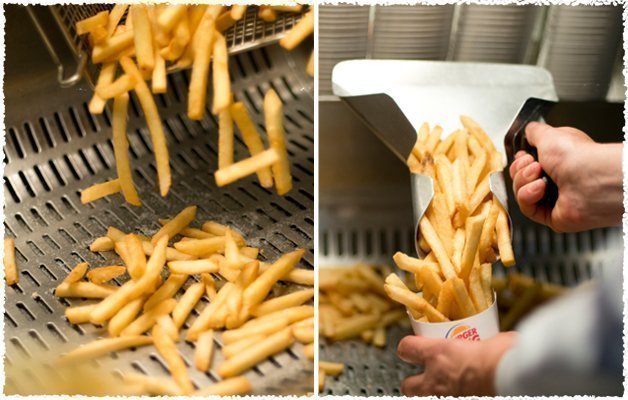 ADD SOME GOLDEN-YELLOW, CRISPY AND FRESHLY PREPARED FRIES TO YOUR MEAL
We make our fries from the best potatoes.
100% Beef. Freshly flame-grilled since 1954.
The sandwich is always prepared exactly how you like it - with cheese or bacon, with extra onions or without tomatoes.
Your way to order the WHOPPER ® sandwich is always the best way.